CCTV systems from the company "VITYAZ": stay relevant about events!
CCTV systems are the most effective and most common means of ensuring the security of property. They are used both as individual equipment and as part of security systems of various levels of complexity.
If in the recent past, video surveillance was a priority at strategic sites, today its range of application has expanded significantly. Internal and external video cameras are installed in private territories, in offices, shopping and entertainment centers, warehouses, industrial facilities, etc.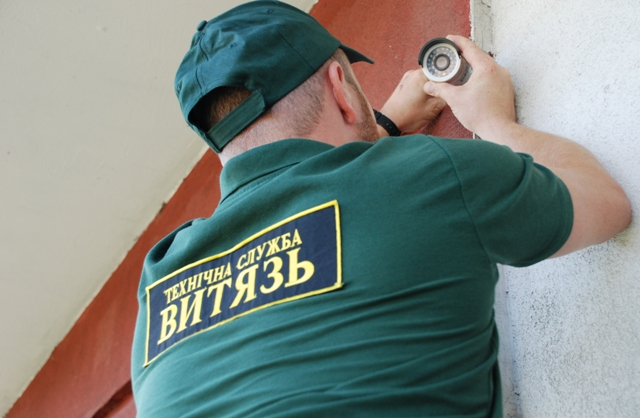 What are the advantages of video surveillance systems?
A wide range of applications of video surveillance systems can be explained with the following advantages:
simplicity and ease of use;
consistency of monitoring of the protected area;
the ability to remotely monitor and record what is happening on the protected object for the purpose of viewing at a convenient time;
Compatibility of surveillance cameras with various types of security systems.
Video surveillance systems can solve a wide range of tasks.
Basic video surveillance features
suppression of unauthorized removal of goods from the warehouse or export from the territory of the protected object;
increase productivity by remotely controlling employees;
the organization of observation of visitors;
fixing business negotiations or other business events in order to analyze them and make the best decision;
monitoring the movement of cars in a guarded parking lot and many others.
Every year the trend of creating video surveillance systems based on modern network technologies is increasing. IP-systems have high functionality and easier installation.
But under certain conditions it is quite possible to use modern analog cameras. The effectiveness of the use of a particular type of equipment is determined by experts in each case.
A prerequisite for the effectiveness of video surveillance systems is the use of high-quality functional equipment, as well as professional design and installation of equipment.
How do we install a video surveillance system?
The company "VITYAZ" has a team of experienced professionals who are able to provide any services for equipping facilities with video surveillance systems, including:
production of project documentation of video surveillance systems taking into account the specifics of the object;
installation of video surveillance systems;
upgrading existing video surveillance systems by new equipment;
integration of video surveillance systems with other security systems;
service of existing video surveillance systems.
Specialists of the company "VITYAZ" will install video surveillance equipment of the most difficult level, ensuring its effective functioning for a long time.